The Benefits of Conducting a Media Deskside Tour
As a public relations professional, one of the most important aspects of our job is building and nurturing real and authentic relationships with media contacts. One of the ways we do this is through deskside meetings where we are able to get face time.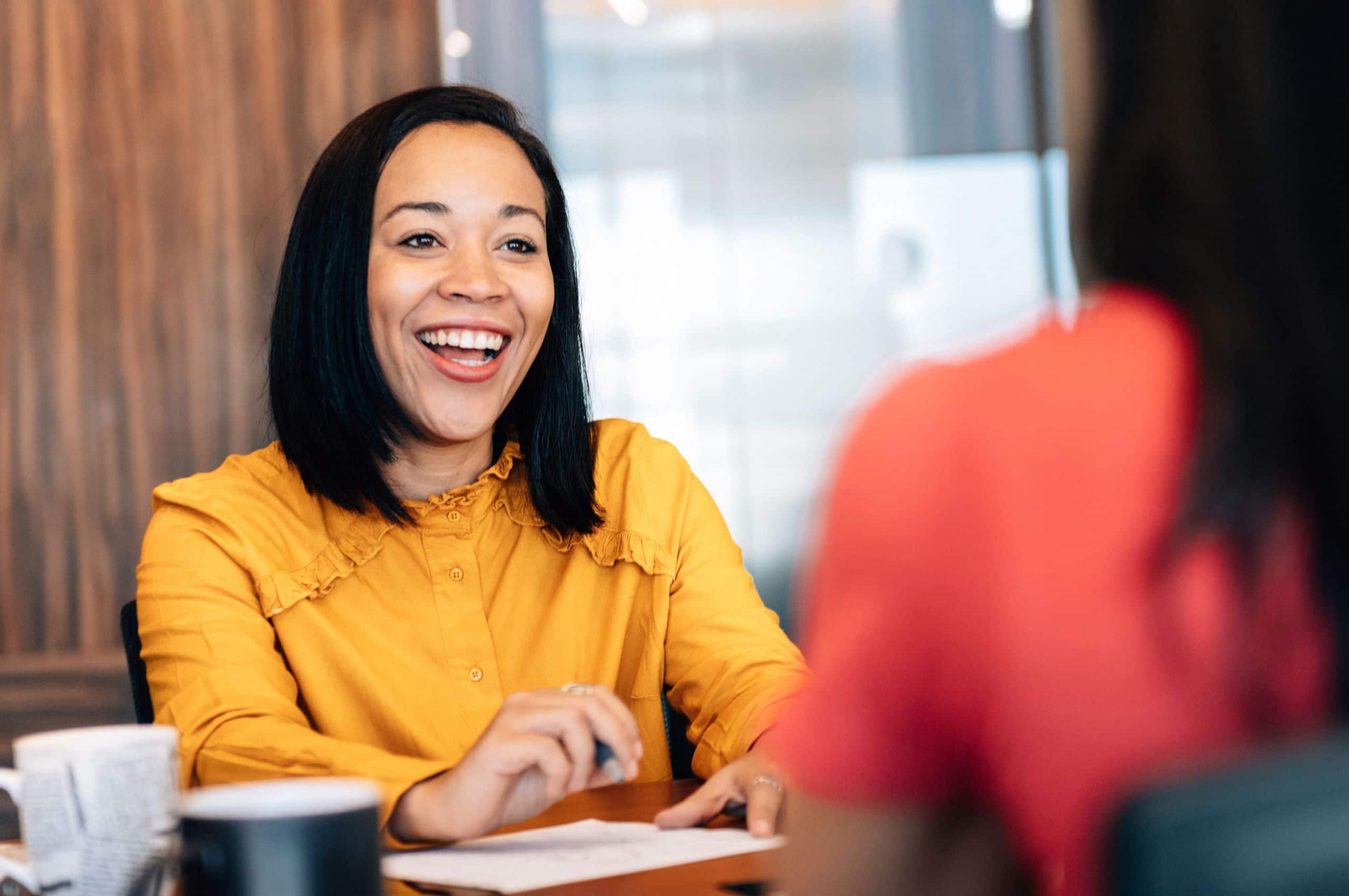 Publicists and editors are normally behind a computer for most parts of the day so it's always nice to put a face to a name with people you virtually talk to every week. Not only are desksides a great tool for us to develop relationships, but our media relations Los Angeles agency recommends deskside tours to clients when there is a big launch or new innovation in the pipeline to create buzz by supplementing our regular media relations outreach and press material creation duties.
So, what exactly is a deskside and what does a media deskside tour entail?
Desksides are one-on-one meetings with media contacts such as editors, producers, or anyone who contributes to a TV segment or articles. These meetings can literally happen at a media contact's desk or can be informal at a café for drinks to sweeten the pot and give them a reason to step away from their desk for a small treat (a pro for them) with a little business talk (a pro for us). The deskside gives us an opportunity to talk about our clients and their products, demo and taste test if need be, and see if there are any upcoming editorial opportunities where our client may be fit.

The deskside gives us an opportunity to talk about our clients and their products.
Jillian Wong, Brand Manager
Media deskside tours can include the founder who can share their personal story or the intricacies of their business/brand, key opinion leaders (KOLs) who can be nutritionists, doctors, or specialists paid by the brand that can further tie their expertise to the product, and of course, a public relations representative to help guide the conversation. Media deskside tours typically consist of busy days of getting from meeting to meeting across New York City (or really anywhere where editors and producers live) at various publishing houses, media offices, etc. Typically, we set a goal of securing 5-8 meetings over a day and a half period. To produce these results, team members must begin trying to book desksides no later than a month in advance, and oftentimes, need to reach out to 200+ contacts. Most meetings are no more than fifteen to thirty minutes based on the contact's availability, so delivering key messages early on is very important.
What are the benefits and the return of investment (ROI) I can expect from media deskside tours?
Just like deskside meetings are beneficial to public relations professionals for building relationships, they are also a great way for brands to build relationships with key media contacts at outlets they wish and hope to be featured in. For products that are a little harder to explain via email, being able to demo products and physically show media how it works can make all the difference in securing coverage. It also allows us to get immediate feedback from editors once they see products in action or are able to taste test it (if they want to, of course). Desksides can also result in editors letting us know what they're working on or what works and what doesn't work for their publication or show. This is beneficial especially when brand representatives are there to hear it straight from the source.
While results may not be immediate, desksides can result in coverage in as quickly as a couple of months and (for larger features), as long as a year later. Sometimes, however, based on how timely the product is coverage can appear weeks after the deskside meeting. In addition to the benefits listed above, media desksides can be very valuable for brands when timed correctly.
As we provide strategy consulting for startups, we sometimes get asked if it's a good idea to conduct desksides even if the brand has nothing new because they love the idea of it. The answer will typically always be no. But like the movie He's Just Not That Into You, there are SOME exceptions to the rule. These include:
Desksides for the purpose of demoing a product that is too complex for media to understand via email or phone conversation
Using an expert that can speak beyond products to position a brand as a thought leader within their space
If a C-suite executive such as the CEO, founder, or CMO is already in New York and the brand is looking to maximize their time while in the city
If you have any other questions on this topic or any other services for startups, know that Startr Co. is here for you to answer any and all of your questions!

Best,
Jillian Wong