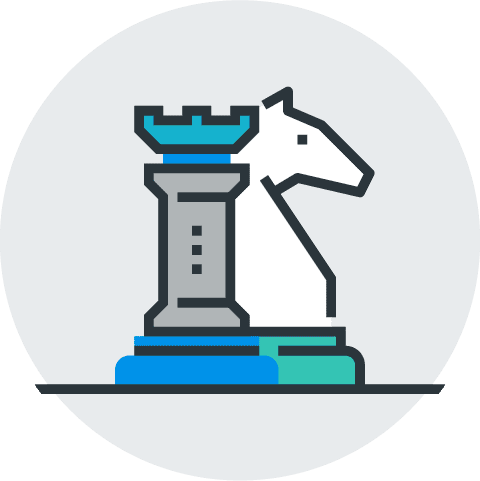 As a partner and champion for startups and emerging brands, Startr Co. places a high priority on becoming a trusted confidant and adviser on all matters related to public relations and marketing.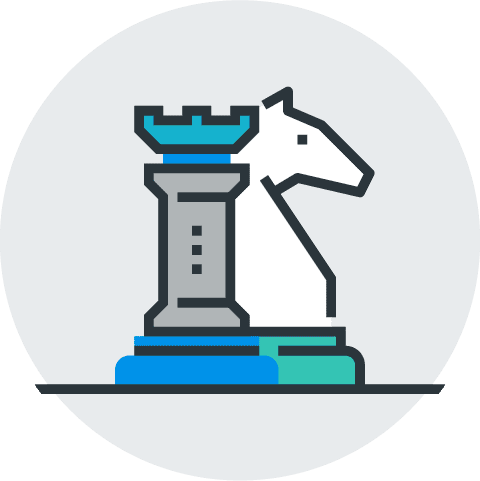 As a partner and champion for startups and emerging brands, Startr Co. places a high priority on becoming a trusted confidant and adviser on all matters related to public relations and marketing.

Whether we are working with a client that is new to PR, or one that is seeking information on best practices, our team utilizes years of experience to make informed recommendations that lead to tangible results. We work closely with both in-house teams and outside vendors to collaborate on strategy that maximizes marketing spend and are transparent in our guidance as we look to build honest, trustworthy relationships with clients. We don't know everything, but will always do our due diligence in gathering information to provide well-founded direction.
Onboarding
Startr Co. begins all campaigns with an onboarding process in which our team becomes immersed in the client story and business objectives. Taking the form of an in-person meeting, video conference, or conference call, onboarding is a crucial first step in the agency-client partnership. During this discovery process we get to know all aspects of the brand, which in turn allow us to identify opportunities and make recommendations on the best courses of action. Onboarding provides our team with an intimate view of the companies we work with and ensures that all relationships begin with alignment in expectations and a joint excitement for the success to come.
Planning
Once the onboarding process has concluded, the Startr Co. management team works to capture overall strategy in the form of a campaign calendar. This calendar outlines every month of the partnership, and highlights all key initiatives across media relations, influencer marketing, awards, trade shows and events, and more. Once finalized in collaboration with the client, this calendar acts as a guide for all work. While Startr Co. values flexibility and remains nimble in the case that new priority items come up (they always do), planning in advance allows us to be proactive in attaining the best outcomes for clients.
Education
As stewards of the brands we work with, we see it as our job to keep clients informed and educated about public relations and associated best practices. We take the time to provide explanations and background information on common PR strategies and tactics, and aim to get buy in from the larger team as to the overall plan. We stay abreast of new trends, regulations, media types, etc., and communicate early and often if we foresee a challenge. Whether we are advising on the best use case for a press release, or walking clients through media training for their first on-camera interview, we do everything possible to explain the "why" behind every action to ensure that clients not only understand, but see the value in how their campaign is unfolding.
Ideation
Brainstorming against priorities is a key part of Startr Co.'s strategic advisement to clients. Using knowledge of the greater PR and marketing landscape, combined with specific awareness of our clients' and their industries, our team can develop creative ideas around brand stories, events, spokesperson campaigns, social media initiatives, direct to consumer campaigns, and more. We have experience working with both small and large budgets, and always look for opportunities to drive peak awareness and interest for the brands we work with.
Crisis Communications
While we hope that crises are few and far between, we jump in to provide guidance on small to medium scale emergencies with the goal of limiting negative attention for our clients. Upon being notified of a crisis, we activate immediately to get looped into all details. From there, our team helps craft necessary statements and advises on the media relations plan. We work with the client to ensure that all necessary parties are involved, and also assess the need for additional tactics/strategies based on the event at hand. We monitor all activity with close surveillance and make suggestions in real time. If we see a need, we may recommend acquiring outside assistance and will make any necessary introductions. Following any crisis, our team will also advise on strategies to help build/rebuild good will and relay desired messaging.
Optimization
Startr Co. tracks, measures, and reports on all work done in an effort to constantly reevaluate and optimize the campaign. We work with clients to collect data that inform our strategy and guidance moving forward, and are constantly seeking new ways to refine our approach. We are unafraid to pivot during a campaign if we can better meet client needs, and constantly seek feedback. More than anything, we are always looking to outdo ourselves in challenging what is possible.