What Every PR Professional Can Implement in 2020 for a Successful New Year
Wondering how PR for Startups will evolve in the new year? As 2019 comes to a close and we begin to reflect on the past year, deciding on the skills we would like to improve upon in the new year is sure to be top of mind. When thinking about the future and planning for the things we are looking to accomplish, setting goals and resolutions is a great way to keep your career and your growth trajectory moving forward.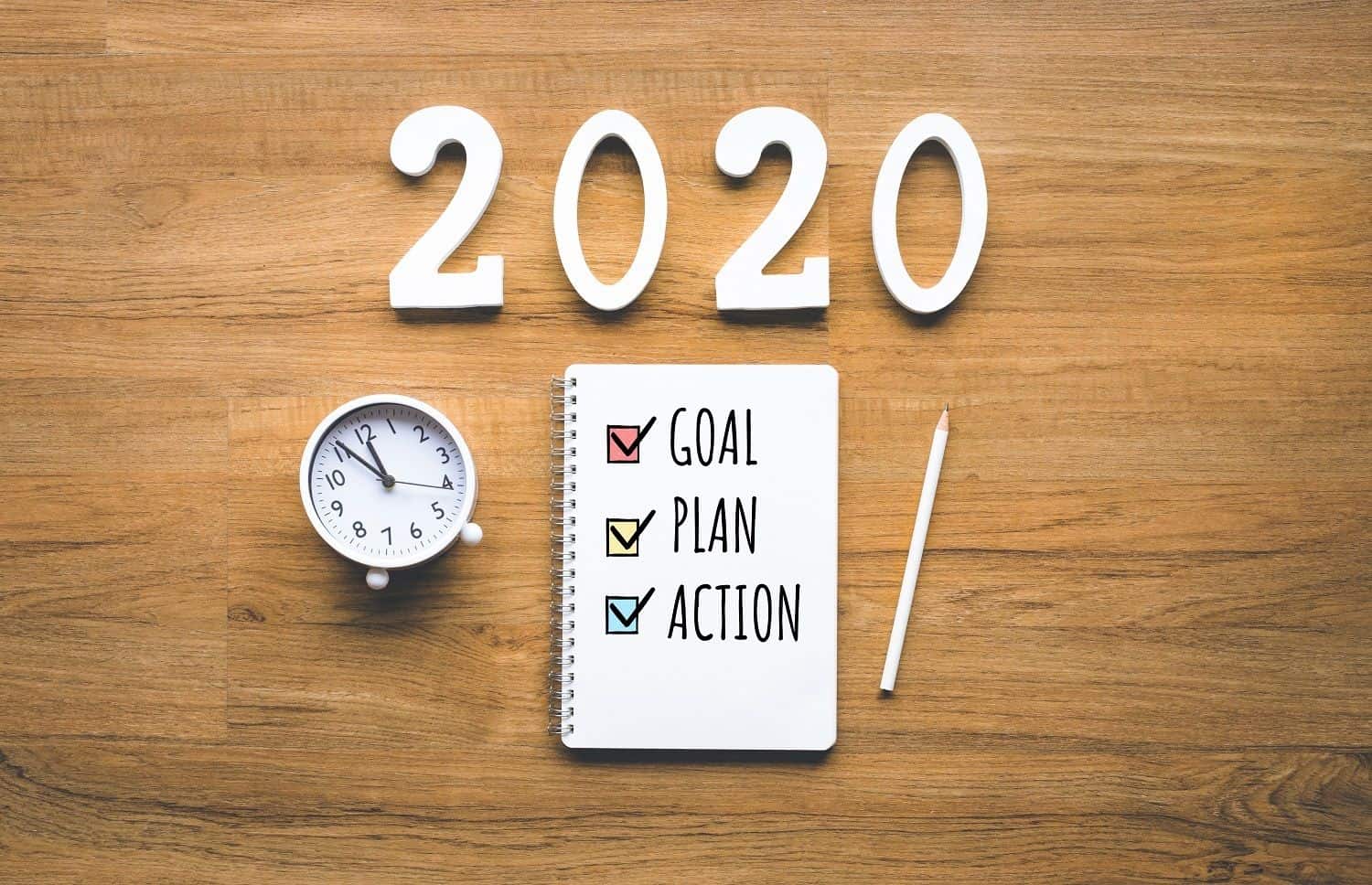 We're always on the lookout for tips and resources to make PR for Startups all the more effective. Below, you'll find some key changes that the Startr Co. team plans to implement in the new year.
Active Listening - In order to better work with both clients and colleagues in the new year, PR Professionals should plan to engage in more active listening. Active Listening is the act of going into a conversation with the intention of learning something from that exchange. This skill can be worked on by beginning a conversation with the mindset that you will be fully engaged with someone rather than just passively "hearing" the message of the speaker. Once you've garnered the valuable information from the exchange, you can go back and reflect the speaker's intent back to them by paraphrasing what you just learned. Ensuring that we are actively listening to every conversation, we put ourselves in a prime position for understanding client needs more in depth and giving ourselves the ability to work more collaboratively with colleagues and managers.

Time Management - The new year is a time to look back on how time management effects your day-to-day and putting new plans in place for making sure that work is being completed with enough time for review and accuracy. A few actionable pieces of advice that we can all be adding to our daily routines are making to-do lists the night before and tackling "boulders" instead of "pebbles" first. To reduce the anxiety that can come with an unpredictable day, planning your schedule the day before can be a great tool to keep projects on track. As with any job, there are always last-minute add-ons that will likely be tacked on to your day, but planning ahead with a straight forward plan of action sets the intention for the tasks you know are the most important. Working on the hard things first and tackling the so-called "boulders" of your day is another resourceful way to work. Getting the timely tasks that take up a lot of your day first will leave the rest of the time for thoughtful action on the rest of your accounts.

Adding More Value to Client Calls – Our re-occurring client calls are the times where we connect on brand and media updates and upcoming initiatives. We, of course, always have an agenda to help guide the call, but most of the time the conversation doesn't go beyond what is already planned to discuss. Moving into 2020 you can aim to really be more of a resource on client calls. Is there a unique trend we keep seeing? Has a competitor brand recently been spotlighted for something newsworthy? Have we learned any new insightful media tips? We are experts when it comes to the media and these calls should be both informative and effective. When providing strategy consulting for startups we can always reference what we are currently seeing in the news cycle.

Social Listening – In 2020, a great resolution is to set allocated time for social listening. Social listening is a wonderful tool that public relations professionals can use to let editors and freelancers know that we are paying attention to their content and reaching out to them based on a mutual understanding of the pieces that they will find interesting. Simply liking an editor's tweets, re-sharing their most recent stories with your own followers and letting them know when you find their articles useful is an impactful way to show each writer that you have a pulse on what they are saying and care enough to look into their interests. One plan of action for executing this goal in the new year is putting a regular calendar occurrence on your schedule to ensure that you are making dedicated time for this task. Like any New Years resolution this goal is only going to be as useful as your follow-through.

Making Time to Meet More People - A large part of working in Public Relations is ensuring that you are fostering relationships where you go and making meaningful connections with people that you value. Individuals who are seasoned in Public Relations and the media landscape are an example of those that PR professionals should be keeping on their radar and would like to meet in the new year to begin cultivating relationships. This goal is in order to garner someone else's point of view and insightful understandings of the industry. In order to accomplish this need in your professional life, you can plan to reach out to a number of strategic partners including those within Influencer relations as well to better your own capabilities and refine your knowledge in the coming year.

Saying More and Email Less - Falling into the trap of emailing all day every day is something that working professionals in any industry can find themselves in. In order to mitigate this pitfall in your day to day tasks, you can communicate more concisely with clients and make sure that every word you convey is adding value to the conversation in some way. You can plan to focus on the actions of your every day and being sure that if you do need to send an email, it is with the most direct intentions behind it. When working with public relations for startups being mindful of CEO's and Marketing Managers time is of the utmost importance. Many times their teams are small but powerful and their time tends to be stretched in unique ways that limit their availability to correspond with numerous amounts of emails.

By taking a look at these new years goals and implementing a few of them in your own plans for 2020, you can ensure that the coming year will be as bright and successful for you as it will be for all of your clients.

Happy planning!
Sonja